This week was a busy one. It started with a discipleship workshop last weekend. We squeaked out another week of homeschooling with the kiddos and celebrated my brother Bryce's birthday. We also took a little time to remember my Dad with a night of Crab & Cribbage. I did my launch social with Beautycounter and got my first consultant!
Learning Even More About Discipleship
Last weekend we attended a workshop on discipleship.  I didn't want to go.  I really felt like it sounded like the most boring thing I could possibly do.  But I felt like Holy Spirit was nudging me to be humble and teachable and learn something.  I was glad that I went.  As RK says, "If we truly want to see Hawai'i changed and transformed, we need to be raising others up through discipleship.  We need to raise up others who will disciple others."
Crab and Cribbage
Dad has been gone for a long time. Long enough that the stretches between tears have grown longer and the pain in my heart has eased. Before he died we were one family and after he died we slowly became unrecognizable. Within a three month period we lost my Tutu Daisy, my Daddy and my cousin Jake. Her home, where we had once danced and sang and laughed got bulldozed and the land beneath it sold. We were not the same. Like her house, we were in pieces.
It might not have hurt so much if he hadn't been the man he had been. He had loved so well. He had been a kind of glue for the family, providing a listening ear and council to anyone who needed it. When family members or friends had a problem, they would call him or drop in. He was a good man.
We used to play cribbage together. The one rule Dad had was that you weren't allowed to beat Tutu or Grandpa Makaha. We used to eat crab together, too. We spend nights dipping the crab in warm butter with garlic.
It was so good. For a really long time we stopped doing those things. It was as if our traditions died with him. As we gathered at my sister's home laughing over crab legs, playing cribbage, I couldn't help but feel grateful. I'm grateful to be laughing again. I'm grateful that we can think about Dad without breaking again. It still hurts. Even as I write this, I feel the loss. I miss him. But the laughter is like medicine.
Keeping It Real
I won't lie. I made a ton of mistakes at my very first Beautycounter social. It probably could've gone better. I wrote all about it on my beauty blog (which has all of two things on it so far). I actually had fun which surprised me. I thought I would just hate having to pitch the products and feel like a greedy salesperson but instead it just felt like I was sharing what I love with close friends. The best part was that my sister Nicole signed up and became a consultant! I couldn't have asked for a better outcome. She's the one who really got me looking into the things I use on my skin and introduced me to the Environmental Working Group. I'm so excited and grateful to have her on my team!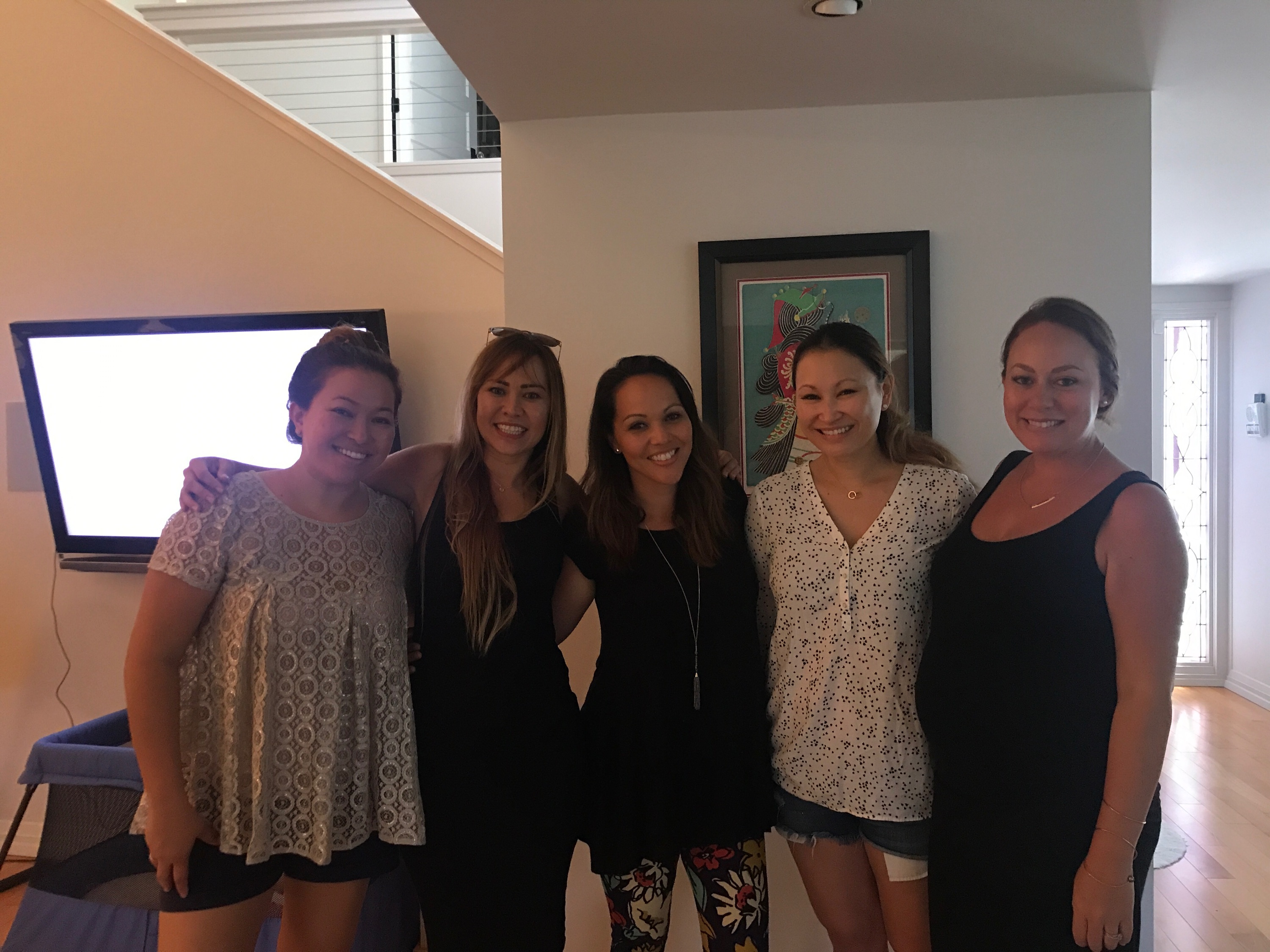 Church in Waikiki
The best part about having a small church is that I get to see each person's progress.  Even little steps in the right direction are appreciated and celebrated.  One of the guys thought his dad was going to die.  He got really close to dying and was sort of hanging out in another dimension with Jesus, I guess.  So when our friend told his dad that he thought he should quit drinking, his dad told him that that's what Jesus would want.  He's taking the first steps towards sobriety.  That's huge!
One of the other guys felt challenged to start doing the 5-5-5 Challenge where you pray for five minutes and read the Bible for five minutes, five days a week.  He's about to complete his first week.  Yay!
All in all, discipleship is really about being a good learner and a good follower.  We become who we follow.  For a while, I followed my Dad.  He taught me to honor my elders and listen to their stories.  He taught me how to be a good friend.  I'm trying my best to follow Jesus these days.  So far, so good.