Last week was wild and busy and crazy. This week we're playing catch up and it has been something of a challenge. We have a mountain of laundry and we finally went grocery shopping. We're missing the YWAM group that had been helping us. It was our first Sunday since they left.
What I'm Loving:
Kalena did a Stream Outreach with her school and brought home two fish. We haven't had any kind of fish here at our place since we took down the aquaponics systems. We have one of those fish tanks with a grow bed on top. I'm really excited that we are finally using that fish tank again and that we're growing kale again! Woohoo!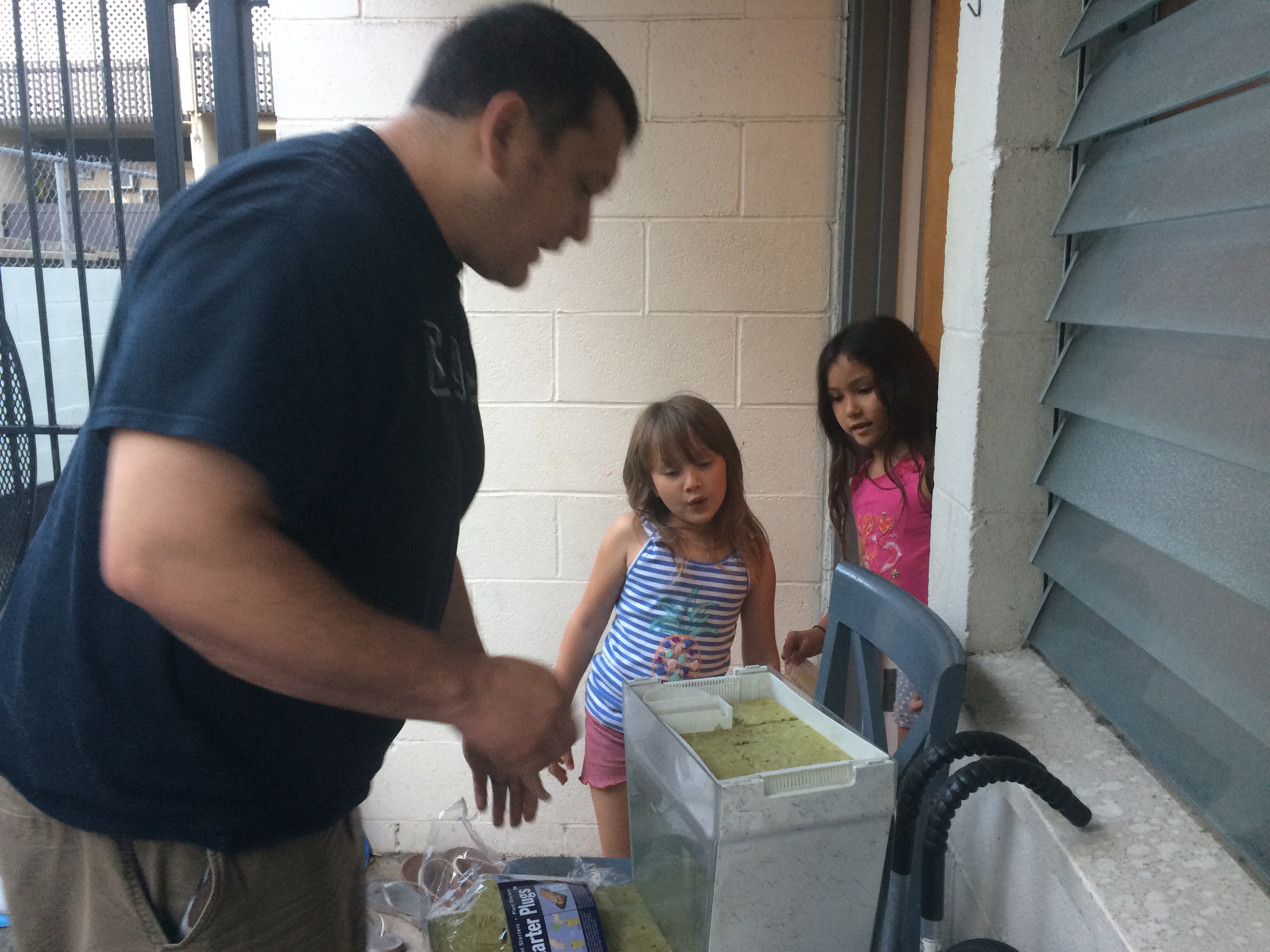 What I'm Celebrating:
I planted the stumps from my organic romaine lettuce and they are starting to grow. I just love watching things grow! Especially since I don't have the best track record when it comes to keeping plants alive.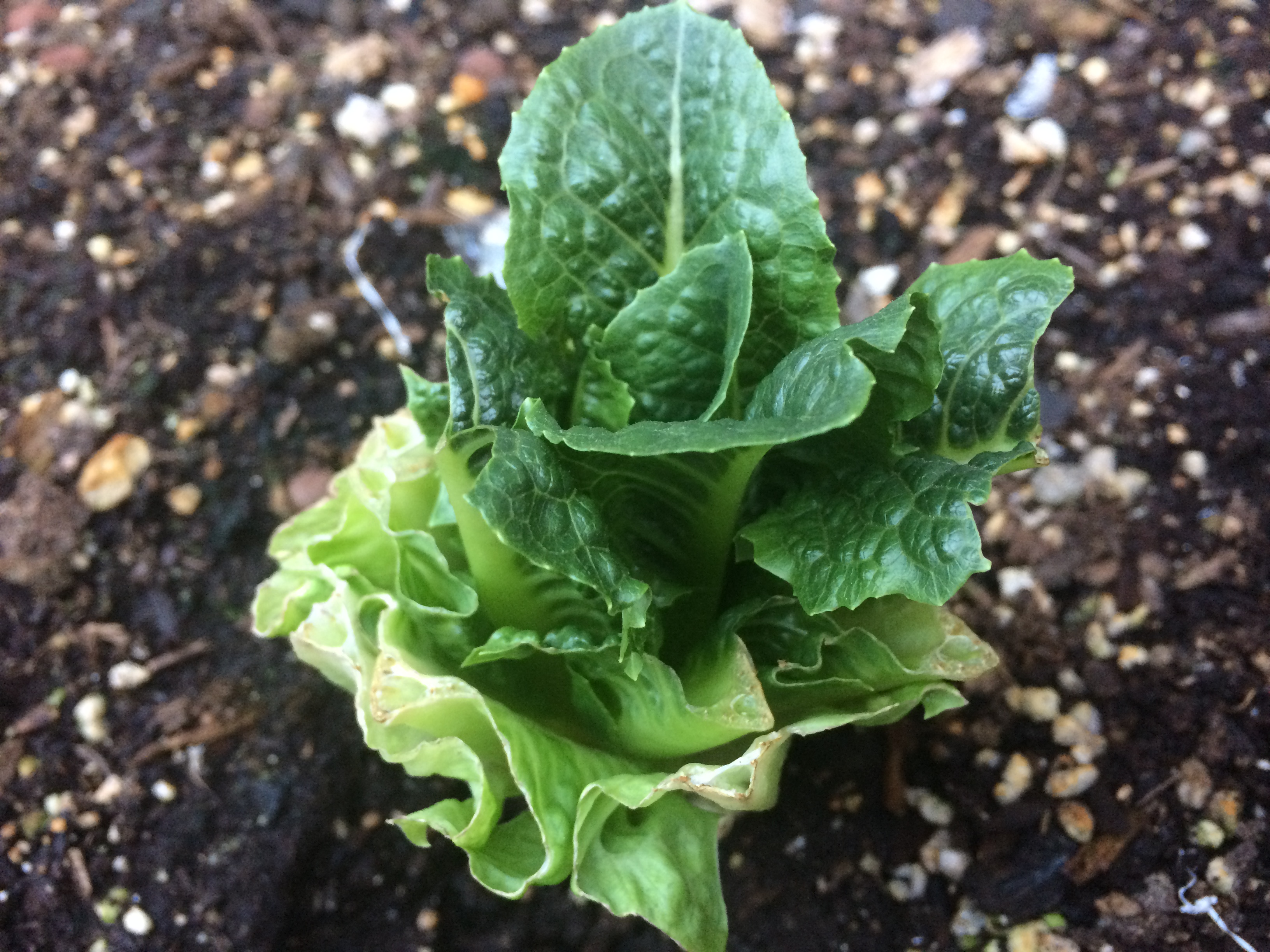 RK is heading off to Albuquerque to attend the conference at New Life City to receive from Bill Johnson and Randy Clark.  At first, we weren't sure whether or not he should go.  This was definitely not in the budget or plan!  But for me, God should be pursued.  Though it cost you everything, get wisdom.  RK felt the same way.  And so, after some prayerful consideration we are sending him on his way.  Our prayer is that he will bring something back to bless these islands!
What I'm Laughing About:
Every morning we try to do a devotional time as a family. This devotional time usually includes RK reading aloud a passage from the Bible, a memory verse and song, learning and praying for another nation or people group, worship and soaking. RK was reading Proverbs 21 and got to the part that says
"Whoever loves pleasure will become poor;
whoever loves wine and olive oil will never be rich."
Kalena was like, "Wait, what?! Did you make that up?"
I love these kids. They do amuse me!
What I'm Reading:
I finished listening to the audio version of The God Ask. It is a Godsend for anyone who has to raise support on their own for missions. I wish we had read this book over ten years ago when we got married and started missions together. This book helped me to see many of the mistakes we've made along the way when it comes to raising partners.
I'm still reading Unashamed. It's taking me a little while but it is a very good read. I can definitely relate to some of the things she is saying. I wish I could say I'm already 100 percent better. That I have it all figured out. That I've been walking with Christ for so long that I don't struggle with feelings of fear but I still have my moments!
What I'm Pondering:
Guys, I'll be honest.  I want to go on vacation.  Specifically, I want to go to Disneyland.  I've got the itch!  It's terrible!  We are coming up on a year since we went last and I just want to go!  Honestly, I'm a bit tired.  I just feel like I need a break.  However, I know, I mean I really, really know that it would not be wise to spend money right now.  So…every week since my birthday, I try to get RK to take me on vacation, or to a hotel, and then I tell him not to listen to me and make me use wisdom!  So that's where I'm at.  It's like I'm already on a roller coaster!  Who needs Disneyland when you can experience the highs and lows of responsibility and desire!?  Dave Ramsey!  Why must you admonish me?!  Why?  Why can't I do what I want without consequence!  So, I guess I'm wondering: When you're tired and feel like you need a break is it wise to spend the money on vacation?  I mean, I already know the answer…but somebody tell me to buy a plane ticket to California and I might just do it!!!  My resolve is weak!  And I don't think this can be solved with a candy bar.
What's Going On At Church:
Today I chased down a man who had come to church for the first time.  We were all supposed to be praying with the person next to us when he decided that that was his cue to leave.  I asked him what had brought him to church.  He went on to tell me that there were these girls who kept badgering him to come to church. They would find him on the streets and hang out with him and pray for him.  So after weeks of this, he finally decided to come.
It really was a testament to the power of prayer and evangelism.  These girls (from the YWAM Urban DTS) had consistently sought him out and prayed for him. They left without seeing him attend church.  It just goes to show you that you never know what will happen when you leave.  That person that you've been reaching out to and inviting to church may just show up one day.  It was very encouraging to me.  I got to pray for him, too.  Yay, God!